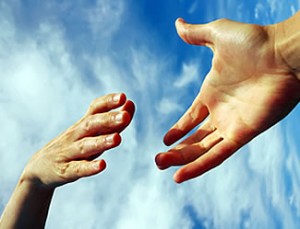 The Northern Brain Injury Association provides creative responses to the unique support challenges experienced by people with acquired brain injury living in the vast rural and remote areas of northern British Columbia.  We accomplish this by working toward durable long-term outcomes through a focus on comprehensive planning, and the establishment of community support systems.
By ensuring efficient and appropriate use of local community resources, while collecting data about service delivery gaps, the NBIA avoids duplication of services and is better able to help clients to meet their needs.
By referring appropriate resources, the NBIA acts in a supportive co-ordination role, rather than attempting to be all things to all people. The NBIA's wide range of services are provided to maximize community integration, and build sustainable local supports for survivors of acquired brain injuries.
The NBIA adaptively responds to diverse client and family needs, which are specific to each person, and their unique set of circumstances. The strategies that the Northern Brain Injury Association uses to maximize service it provides to survivors of acquired brain injuries and their families, and assist reintegration into remote northern B.C. communities, include:
Review
:
The NBIA helps survivors to identify challenges, and learn coping strategies by reviewing:
– cognitive function
– activities of daily living
– physical function
– Social situation and supports
Resources and Referral
:
The NBIA then assists survivors and their families with:
– comprehensive educational materials and resources
– referral to appropriate government and community service providers
– remote assistance with pre-vocational activities, and vocational goal clarification
– development of community education and prevention resources
– development of community support services (such as local support groups)
– remote assistance with behaviour management
– remote assistance with independent living skills
– referral to available local services
– remote family support and education
– client directed goal development
– culturally responsive service
– integrated service planning
– advocacy for the development of new and expanded services
Case Management Services
Northern Brain Injury Association provides adaptable, flexible, and comprehensive case management services that combine assessment, planning, facilitation, care coordination, evaluation and support for options and services to meet the diverse needs of clients and families, using empathy, compassion, respect and cultural sensitivity.
Brain Injury Support Groups
:
At this time, the Northern Brain Injury Association provides Terrace, Kitimat, Prince Rupert, Fort St. John, Dawson Creek and Quesnel with brain injury support groups. For dates and times please visit our Support Group page.