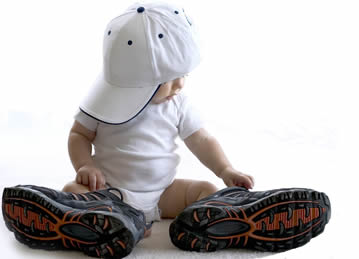 Brain injury prevention saves lives, and prevents life-altering injuries.
People sustain injuries to their heads from accidents every year, but luckily we have a first line of defense called the skull, which provides a protective layer of bone around the brain. Because of the protection provided by our skulls, most injuries do not inflict serious harm to the brain. However, in more than 50,000 cases every year, the injury is severe enough, that despite our skulls, it requires hospitalization and intensive treatment. 90% of the brain injuries could have been prevented.
The majority of brain injuries are due to vehicular collisions, falls, workplace accidents and playing sports.
The best bet to prevent brain injury is adding a layer of defense to your head. However, the best way to protect yourself and your family from brain injury is always to prevent one from happening in the first place.
In addition to all of its regular prevention activities to help reduce the rate of occurrence and severity of brain injury, Northern Brain Injury Association facilitators and volunteers attend dozens of sporting events per year, speaking to coaches, instructors and referees, and handing each of them information about concussion. They staff information booths during hockey tournaments, tables outside of gymnasiums, and stands at soccer fields. Wherever there is a sport and health care venue available, NBIA personnel strive to be there.
In 2002, the Province of British Columbia stated that brain injury prevention…
needs a higher priority within the Ministry of Health
should be identified as a strategic initiative
should be identified as a high priority due to cost
requires dedicated long term resources
requires highly targeted strategies
In 2015 the government took affirmative action to address these issues by allocating $3 million to supplement the income of charitable non-profit community brain injury organizations over three years. The results to date from that funding have been spectacularly successful. However, in 2018 the funding will run out, though the need for supplemental funding continues to grow.
Tips To Prevent Brain Injuries
When In A Vehicle…
Wear a seat belt every time you drive or ride in a motor vehicle.
Always buckle children into a child safety seat, booster seat, or seat belt (according to the child's height, weight, and age) in the car.
Never drive while under the influence of alcohol or drugs, or ride in a vehicle being operated by a person under the influence.
Wear A Helmet And Make Sure Your Children Wear Helmets When…
Riding a bike, motorcycle, snowmobile, or all-terrain vehicle
Playing a contact sport, such as football, ice hockey, or boxing
Using in-line skates or riding a skateboard
Batting and running bases in baseball or softball
Riding a horse, steer/bull riding, or
Skiing or snowboarding.
5 Tips On Using Helmets
Always buy a new helmet. You should never buy a second hand helmet for use as safety equipment – although it may look ok, you never know the helmets true condition or age.
Ensure that the helmet fits properly on your head and should be both comfortable and snug. It should not be loose and tilted to any side. The chin strap should be able to be fastened securely so that the helmet does not fly away under the impact of a collision.
When you are buying a helmet for a child, take him or her along with you to ensure that helmet fits properly on his or her head.
Helmets are supposed to be regularly changed approximately every four years even if they have no obvious damage. This is particularly important for single-collision helmets like bicycle helmets where the foam element crushes after a single major impact rendering the helmet unsuitable for further use.
Always consult the manufacturer's instruction on use, fitting and replacement of the helmet and never compromise with these instructions.
16 Tips For Avoiding Falls In The Home
Use a step stool with a grab bar to reach objects on high shelves.
Install handrails on stairways.
Install non-slip stair treads.
Install window guards to keep young children from falling out of open windows.
Tie up curtain and blind cords to prevent possible strangulation.
Use safety gates at the top and bottom of stairs when young children are around.
Pad fireplace hearths, door jams and furniture.
Anchor bookcases and entertainment centers to studs in the wall.
Remove tripping hazards such as small area rugs and loose electrical cords.
Keep heavy objects from being accidentally pulled off furniture.
Use non-slip mats in the bathtub and on shower floors.
Put grab bars next to the toilet, and in the tub or shower.
Make sure the surface on your child's playground is made of shock-absorbing material, such as hardwood, mulch or sand.
Keep firearms unloaded and stored in a locked cabinet or safe. Store bullets in a separate secured location.
Maintain a regular exercise program to improve strength, balance, and coordination.
See an eye doctor regularly for a vision check to help lower the risk of falling.
*provided by http://www.cdc.gov/
The Cost Of Not Preventing Brain Injury
Brain injuries devastate lives.
They also place an enormous burden onto our health care and social service systems. Funding brain injury prevention services and programs would dramatically reduce that burden. How much?
To give a clearer picture of the massive return on investment (ROI) that brain injury prevention funding provides, Cloutier & Albert noted in 1998 that simply setting a target of a 20% reduction of falls among the elderly in British Columbia, for example, would lead to 1,400 fewer hospital stays, and 350 fewer elderly people disabled. Based on 1998 rates, that it would translate to savings of over $25 million per year. Nationally, falls are the number one cause of brain injury among senior citizens. The number one place where their falls happen, is in the home.
There are numerous factors to consider when calculating the costs of brain injury, both financial and social. The vast majority of brain injury survivors never resort to crime, but brain injury is still rampant among the inmate populations.
On the conservative side, it's estimated that 80% of B.C. prisoners have sustained at least one brain injury in their lifetime. And, 60% or more of them experienced their first period of unconsciousness as a child.

– John Simpson, pioneer of brain injury resources in B.C., a founder of the B.C. Head Injury Association and member of the Premier's Advisory Council for six years
A 2013 inmate survey at the Prince George Regional Correctional Centre conducted by the NBIA, in cooperation with the Northern John Howard Society, Prince George Brain Injured Group and Corrections Canada, revealed similar statistics.
B.C.'s current inmate count is very close to 22,950, which is a fiscal burden of over $1,197,875,200 (one billion, one hundred ninety seven million, eight hundred and seventy five thousand, 200 dollars) per year. If only 10% of the brain injuries that all too frequently lead to incarceration were prevented, it would save taxpayers almost $120 million per year, a very serious return on investment!
Brain injury prevention is an innovative, decisive and progressive move toward healthier, happier British Columbians. Investment into brain injury prevention is the key to massive cost reductions, and is an absolute win-win situation for everyone. Funding brain injury education, prevention and support will save the provincial health care system hundreds of millions of dollars per year, money that could be used to fund many other benefits, services and aids.
In addition, the social benefits are enormous. It will reduce the demand for police response to mental health issues, and will result in significant reductions of suicide and substance abuse, which translate into an additional reduction of hundreds of millions of dollars in costs per year.