Happy Helmet Contest 2018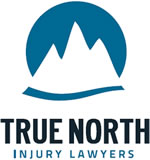 The Northern Brain Injury Association (NBIA) held its wild, wonky and wonderful Happy Helmet Contest June 4th to June 8th, 2018.
Prizes were generously provided by True North Law Injury Lawyers and Tim Hortons.
We would like to give a huge thank you to everyone who participated in our Happy Helmet Contest and for helping us to increase brain injury awareness! – you are all awesome!
A big congratulations to the winners of our Happy Helmet Contest.
1st Place – Kaden R, Stewart BC
2nd Place – Keira C, Kitimat BC
3rd Place – Kinley N, Dawson Creek BC
Adult Winner – Penny T, Terrace BC
The children's cash prizes were generously donated by True North Lawyers: http://truenorthlaw.ca
The adult prize was generously donated by Tim Hortons.
Check out all the awesome entries on our facebook page!!
---
Happy Helmet 2017 Contest Winners & Entries!
Happy Helmet 2016 Contest Winners & Entries!
Happy Helmet 2015 Contest Winners & Entries!