The Happy Helmet Contest was June 5th to June 12th, 2017 in Northern British Columbia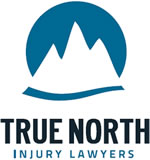 The Northern Brain Injury Association (NBIA) held its wild, wonky and wonderful Happy Helmet Contest, from June 5th to June 12th, 2017.
Prizes were generously provided by True North Law Injury Lawyers and Tim Hortons.
For the first time in Happy Helmet Contest history, all three of the children's prizes went to a school rather than individuals. Bear Valley School in Stewart, BC sent in so many amazing images, from so many amazing children, that our judges decided the whole school was the winner.
Congratulations to those marvelous staff and children of
Bear Valley School for winning the 2017 Happy Helmet Contest!!!
All prizes will go to the school for the children to choose how to distribute.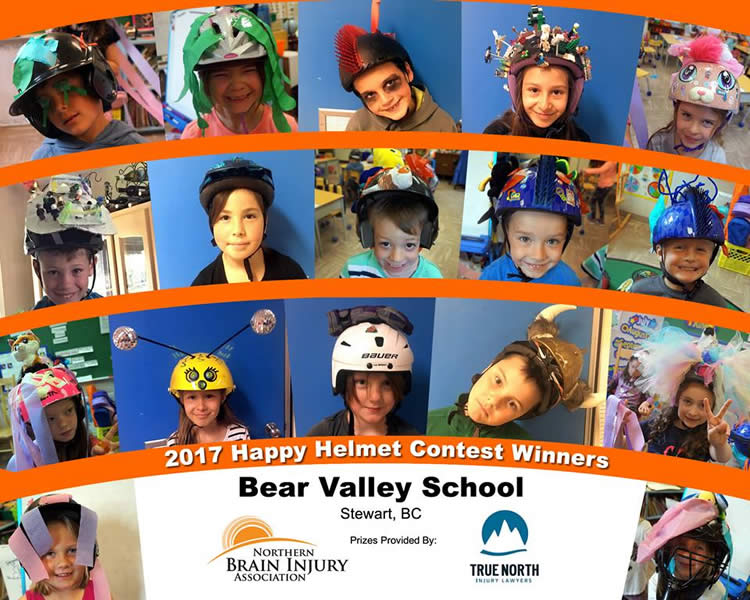 The adult prize winner of the 2017 Happy Helmet Contest is the Connect, Learn and Grow Gang at the Prince George Brain Injured Group!!! Great job by great community role models! Hope you enjoy those delicious Tim Horton treats.

Check out all the awesome entries on our facebook page!!
---
Happy Helmet 2017 Contest Winners & Entries!
Happy Helmet 2016 Contest Winners & Entries!
Happy Helmet 2015 Contest Winners & Entries!
IN THE NEWS
Happy Helmet Day
Prince George, BC, Canada / CKPG News
June 05, 2017 09:28 am
The NBIA is once again making the awareness campaign educational and fun by encouraging people to decorate a helmet (or hard hat), and send in a picture to happyhelmet@nbia.ca with their name, age, contact info and community. The week-long contest gives kids and adults a chance to win cash prizes and gift cards.
"Happy helmet day started a few years ago and it's all about creating awareness about keeping your brain safe," says Doug Jones, the President of the NBIA. "There's so many injuries that are preventable and it's as simple as wearing a helmet. The reason you don't wear a helmet is you don't want to have bad hair, or look goofy. Of course you do, but it's a lot better than having a brain injury."
"Currently one in three people in Canada are directly affected by Brain injury in some way," says Will Lewis, the Program Developer at NBIA.
According to the Regional Lead for Injury Prevention at Northern Health, wearing a helmet is not about bubble-wrapping and never taking risks. It's about preventing head trauma and fatalities. "Any injury can happen in a split second, and a brain injury is just the same," says Denise Foucher. "Know your sport, know the gear that you should be wearing and that includes the right helmet, for the right sport, in the right condition and wearing it every single time."
For information about concussions, visit the CATT website.