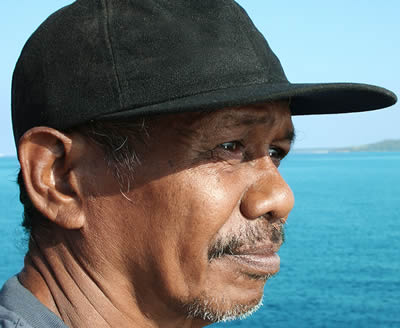 The Northern Brain Injury Association is deeply concerned that brain injury among First Nation populations is estimated to be four to five times the rate of the general population, and that the rate increases in more remote locations.
Unfortunately, while indigenous populations are much more likely to experience serious brain trauma, they are much less likely to receive rehabilitation, or have access to other post-discharge resources. Why the discrepancy?
There are numerous and complex reasons for the disproportionate rate of brain injuries among First nation populations, most of which remain untreated. According to Statistics Canada, aboriginal persons tend:
to have lower incomes, be less educated and have higher unemployment.
to be more likely to live in rural areas.
to be more likely to live in unsafe, substandard housing.
to be more likely to encounter local shortages of health care personnel and resources.
to have more substance abuse and associated risk-taking behaviours due to historical inequities, cultural alienation and a loss of connection with the environment, which contribute to depression.
On average, a Status First Nation person in B.C. is expected to live 7.5 fewer years than a non-Aboriginal B.C. resident born in the same period, however in some areas of BC the average life expectancy drops to 16.5 years less than the general provincial population. Smoking is a major contributor to three of the five leading causes of death for Status First Nations, and a direct contributor to low birth weight and SIDS.
B.C. Aboriginal people, both adults and youth, are twice as likely to smoke as the general population.
Alcohol-related deaths are increasing, and are also more than six times the rate for the general population.
While HIV/AIDS death rates in the general population are declining, the trend is going in the opposite direction for Status First Nations, thus increasing the health status gap.
Acquired brain injuries occur at 4 to 5 times the general population
Injury deaths are a significant factor in the potential years of life-lost statistics, and account for one quarter of Status First Nations deaths.
Status First Nations patients are three times more likely than the general population to be admitted for manageable chronic conditions such as diabetes, asthma, hypertension, neurosis, depression and alcohol and drug abuse.
Aboriginal people must travel long distances to see particular specialists to obtain diagnosis and treatment. In addition, in some cases, even non-specialty services are unavailable at the community level. One example is that limited physician and nursing services are available for many rural and remote communities.
(Source: Fraser Valley Health Promotion And Prevention Services Aboriginal Health Plan 2007 – 2010)
Aboriginal people throughout Canada are over-represented in the lower health demographics, more so than non-Aboriginal people. Aboriginal people's health has been negatively affected by many external factors that have led to their lower overall health status. Their current health status is complex and reflects historical disadvantages such as: colonialism, racism, diseases and loss of land and:
Imposition of cultural and political institutions – residential school experience
Forced separation and disruption of healthy families
Loss of traditional lifestyle and foods
Poverty, unemployment and inadequate housing
There are approximately 1.4 million Aboriginal people in Canada, of which;
150,000 live in British Columbia
Over 50% of the Aboriginal community live in urban settings
Almost 60% of the Aboriginal community is under the age of 25
Health Indicators: Aboriginal population compared to general population:
Live on average seven years less
Have an infant mortality rate between two to four times higher
AIDS/HIV deaths are double
Alcohol related deaths range between 4 and 9 times higher
Drug-induced deaths are two to seven four times higher
Hospitalization rate and preventable admissions are likewise higher among the Aboriginal population
The hospitalization rate is 39% higher among Aboriginal men compared to the non-Aboriginal men, and even higher among Aboriginal women, 77% higher.
Psychiatric hospitalization rates are 50-100% higher
Rate of diabetes are 3 to 5 times higher
Hospitalization rate for diabetes is 12% higher among Aboriginal men, and 150% higher for Aboriginal women
Rate of preventable hospital admissions for Status Indians is three times higher
Suicide rates are 5 to 8 times higher
Fetal alcohol syndrome rates are at least 25 times higher
Traumatic injury rates are 4-5 times higher
Tuberculosis is 10 times more prevalent
On average, the Aboriginal population has levels of health, employment, income, and educational attainment that is sub-standard to other British Columbians.
(Source: BC Provincial Health Officer (2002). The Health and Well-being of Aboriginal People in British Columbia)
Currently, the lack of culturally appropriate or targeted brain injury prevention programs continues to be a serious barrier to safety. In order to address these concerns, the Northern Brain Injury Association has developed a series of initiatives that involve multidisciplinary approaches targeting individuals, parents, health care providers, the community and government leaders.
Our strategies are easily adaptable so that they can be modified to meet the culture and political needs of communities. Northern Brain Injury Association materials are designed to facilitate communication and build local capacity, and involve communities at each stage: planning, implementation and evaluation.
The NBIA also acknowledges the importance of respecting local autonomy by obtaining consent, and works to ensure that appropriate data-sharing mechanisms are in place.